Management
Chief Executive Officer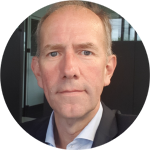 Joris Coppye
After 2 years as a member and chairman of the Board of Directors, Joris Coppye was appointed CEO of SOLEVO in June 2020. He reports to the Board of Directors of SOLEVO Holding B.V.
Joris has a strong business and financial background, a business development mindset and extensive change management experience. He was the former CEO and co-founder of Incendin and had executive roles in Common Ground Corporate Finance, Azelis, Sibeco Group, KBC bank, Imec.
Joris is a Belgian national and brings an extensive experience in the chemicals sector.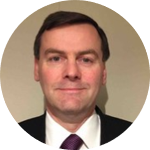 Richard Wallace
Richard Wallace has been appointed CFO of SOLEVO in 2020. He was previously CFO at Softbox Systems, a specialist packaging solutions company supporting the Pharmaceutical sector. Prior to that he held a number of senior financial roles in both publicly listed and private equity backed businesses, including at Morgan Advanced Materials, Deloro Stellite, Doncasters Group, Smiths Group, Mobil Oil Corporation and KPMG.
Richard is a British citizen, graduate of the University of Kent as well as a Fellow of the Institute of Chartered Accountants of England and Wales.
Board of directors
The SOLEVO Group is governed by a Board of Directors, setting the strategy and advising the management team. Each of its members brings strong and complementary expertise in the field of agriculture, chemistry, business development, financing, international institutions or customer service in African countries.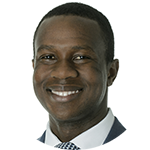 Souleymane Ba
Chairman of the Board
Helios Investment Partners
Previous companies: Warburg Pincus, Carlyle Group, Morgan Stanley
Nationality: Senegalese and English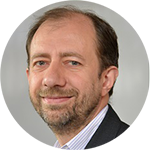 Jean-Christophe Juilliard
Chairman of the Audit and Risk Committee
Non-Executive Director at SOLEVO
Previous companies: Limagrain, Sodiaal group and Olmix
Nationality: French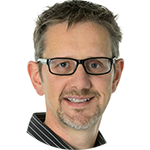 Simon Poole
Helios Investment Partners
Previous companies: Intela Global Ltd, Lawson's Corporation, Celtel International, Price Waterhouse, Bank of America, BT
Nationality: English